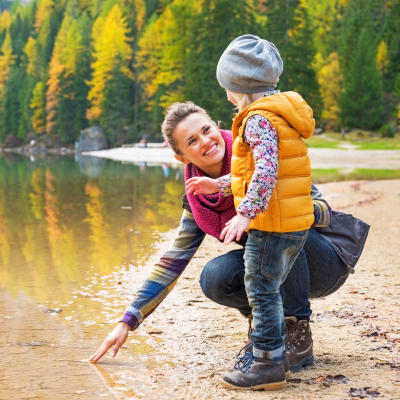 Family Fun
There's no shortage of activities for kids, whether they're tots or teens! We have a campfire program nightly. Listen to our storyteller and join in with your own tale!

We have canoe and bike rentals, which always make for a fun outing.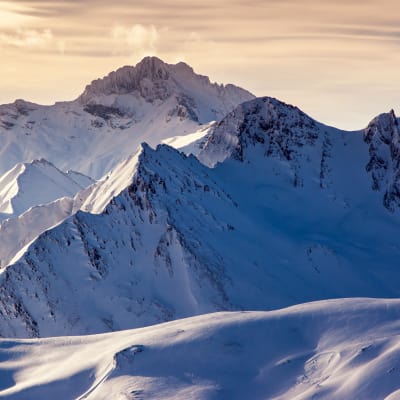 Winter Activities
Explore these ski areas and sno-parks:


Powder Village
Mountain Meadows
Peak Sno-Park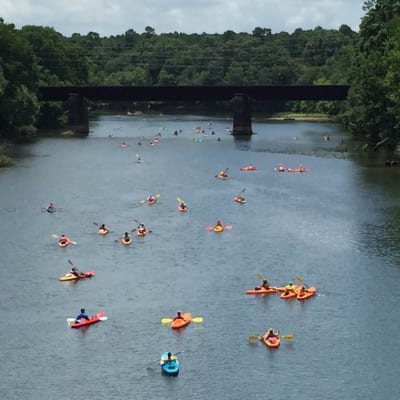 Mountain Fork River
This river provides beautiful scenery while giving you many ways to enjoy it.

The best trout fishing around. Below Broken Bow dam and lake, the 18.8 miles of the Lower Mountain Fork River is constantly flowing and is the best whitewater stream in Oklahoma. The Mountain Fork River is a year round destination for the best trout fishing anywhere in the surrounding area. Cool waters issuing below Broken Bow dam provides year round opportunity to fish for Rainbow and Brown Trout which are stocked regularly throughout the year. Oklahoma Fish and Wildlife website provides a calendar of dates that the river is stocked. If you are not experienced with trout fishing you can hire a guide (some are listed on our things to do page).

Click here for Oklahoma Fish and Wildlife website
Providing a great canoeing and Kayaking experience for everyone. You can use one of the many great outfitters (some are listed on our things to do page) to get just the right experience you are looking for.
You can take a short trip or stay on the river all day. The river has some fun falls that you can go down, paddle around, or take a break and watch all the brave go over. It is best to use your day on the river to take a break from everything, and leave your phone at the cabin. There are many opportunities to turn over so if you do bring valuables make sure they are sealed and secured. as fun as it is to go down the river, you will find many places along the river to stop and take a break, have lunch, or just enjoy the view. The river is always cold and makes swimming in the hot summer months very refreshing.
Any way you use it, Mountain Fork always provides a wonderful experience. All of our properties are within a short driving distance of the river, with many cabins having direct access to the water. (See our cabins listed as Mountain Fork River Cabins).